Roll over image to zoom in
Video
Video
R185SMS+
Light-weight, compact and portable miter saw with all the accessories you need to get the job done. Equipped with a 7-1/4inch 20 tooth multi-material cutting, this sliding miter saw shines when cutting 6mm thick mild steel. Features a 50 - 50-degree rotary base for miter and compound cutting and an adjustable depth stop with 8-1/4 inch slide makes light work of trench cutting.
Miter Saw Stand
This versatile miter saw stand is perfect for home or on-site use. Weighing only 34lb it's light enough to be carried with one hand and thanks to its folding legs and telescopic arms, the stand folds down to 39-1/2 in. x 11 in. x 9 in. Despite being light and compact, the stand can safely support up to 330lb, and long work-pieces up to 9ft 10 in. in length. The quick-release mounting brackets allow the mounting of any saw with mounting holes up to 26 in. x 14-1/2 in. apart.
Miter Saw
Multi-Material cutting technology. One saw, one blade, cuts all.*
Accurate cutting with laser guidance, smooth sliding functionality, adjustable depth of cut, and 9 positive miter stops.
Reliable, smooth square cutting every time in a variety of materials.
Powerful 10A hi-torque motor with an optimized gearbox & blade system.
0° - 45° bevel tilt and 50˚ - 50˚ miter covers all common cutting angles accurately and easily.
8-1/4 x 2-1/4 inch max. crosscut capacity.
Ergonomic trigger handle designed for left and right-handed use.
Compatible with the Evolution Miter Saw Stand.
Compact, lightweight & robust design, weighing under 20 lbs.
Japanese Tungsten-Carbide-Tipped (TCT) 7-1/4 inch blade included.
3 Year limited warranty.
+PLUS Features
Premium Japanese Tungsten-Carbide-Tipped (TCT) 7-1/4 inch blade included.
3pc clamp included for additional accuracy and faster adjustments.
Laser-Guided Precision for assisted straight-line cutting.
Cleaner and safer working environment with a dust collection bag and dust port adaptor for use with vacuum extraction.
Integrated carry handles - easy to carry and transport around the workplace.
10ft power cable reduces the need for extension leads.
Specifications
Machine Spec
Speed No Load:
10 A
Speed No Load:
3700 rpm
Max. Bevel (Left):
45°
Max. Miter:
50°
Cable Length:
10ft
Blade Spec
Blade Dia.:
7-1/4 In.
No. of Teeth:
20
Bore:
25/32 In.
Kerf:
0.066 in.
Cutting Capacities
Max. Cross Cut (0° x 0°):
8-1/4 In. x 2-1/4 In.
Max. Bevel Cut (0° x 45°):
8-1/4 In. x 1-1/2 In.
Max. Miter Cut (45° x 0°):
5-3/4 In. x 2-1/4 In.
Max. Compound Cut (45° x 45°):
5-3/4 In. x 1-1/2 In.
Mild Steel Box Section (Max. Wall Thickness):
1/4 In.
Mild Steel Plate (Max. Thickness):
1/4 In.
Items Included
20T Multi-Material TCT Blade
3 Pc Hold Down Clamp
Machine Table Extensions
Dust Collection Bag
Double Ended Hex Key (M6 & M4)
Rotary Table And Neck
Cutting Head
Carriage Slides
Miter Locking Knob
Mains Cable Guide/Clamp (1 Fitted)
Self Tapping Cap Screw
Socket Headed Screws (Fitted)
Cable Clamp Component
Laser Lens Cap (Fitted)
Dust Port Adaptor
Rear Carry Handle
10ft Cable
Dimensions & Weights
Product Dimensions:
11-3/8 In. x 23-1/2 In. x 22-1/4 In.
Packaging Dimensions:
17-33⁄64 In. x 17-1⁄8 In. x 12-13⁄32 In.
Product Weight:
19.7lbs
Packaged Weight:
23.5lbs
Noise Data
Sound Pressure Level LPA:
91,9dB(A) K=3 dB(A)
Sound Power Level LWA:
104,9dB(A) K=3 dB(A)
Cutting Applications
 

Wood
Hardwood & tanalized decking, MDF laminates, moldings, reclaimed wood with nails, scaffold boards & poles, stud-work.

 

Ferrous Metal
Mild Steel, angled, box section, square tube, metal stud drywalling, rebar, RSJs, plate (1/4 inch), unistrut.

 

Non-Ferrous Metal
Aluminum, armored cables, cable tray, copper, floor edgings, roof flashings, stair nosings.

 

Plastic
Electrical conduit, plastic pipes, plexiglass, rubber & reinforced hoses, (WPC) Wood Plastic Composites.

 

Not Recommended
Hardened high carbon, coated and stainless steel.
Note: Cutting galvanized steel may reduce blade life.
Miter Saw Stand
Quick & easy set-up.
Easy to transport and store away.
Fits most brands of saws.
Height adjustable rollers with built-in end stops. Perfect for repeat cutting.
Quick-release brackets for fast saw fitting and removal.
Support up to 9ft 10In long work-pieces and up to 330lb of weight.
3 Year limited warranty.
Specifications
| | |
| --- | --- |
| Max. Length Material Support: | 9ft 10 in. |
| Max. Load: | 330lb |
| Max. Saw Mounting Hole Spacing: | |
| Product Dimensions: (Collapsed): | 39-1/2 In. x 11In. x 9 In. |
| Product Dimensions: (Assembled) | 43-1/4 In. x 23-1⁄2 In. x 29-1⁄2 In. |
| Product Dimensions (Arms Fully Extended): | 77-1⁄2 In. x 23-1⁄2 In. x 29-1⁄2 In. |
| Packaging Dimensions: | 37-1/42 In. x 10-1⁄2 In. x 12 In. |
| Product Weight: | 34 lb |
| Packaged Weight: | 39 lb |
FREE Delivery Time Zones
Order before 3pm CST Mon-Fri for same day dispatch.
Mon-Sat Delivery Times
We deliver on Saturdays! Orders placed at the weekend will be dispatched Monday. Closed on January 3rd.
The map above is a general representation of FedEx Ground®, domestic U.S. transit times. For specific transit information, refer to fedex.com.
Sunday Deliveries
We deliver on Sundays to most zipcodes. Contact FedEx for more detail.
The map above is a general representation of FedEx Ground®, domestic U.S. Sunday delivery areas. Please contact FedEx customer support to find out if your zipcode applies for Sunday delivery.
For more info see our shipping page.
Customers also purchased:
Reviews
Evolution Miter Saw Community
Share your pics and projects with #evolutionpowertools to be featured on our website. Follow and tag us on Instagram: @evolutionpowertools_usa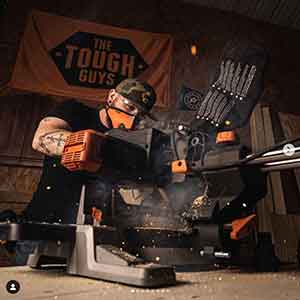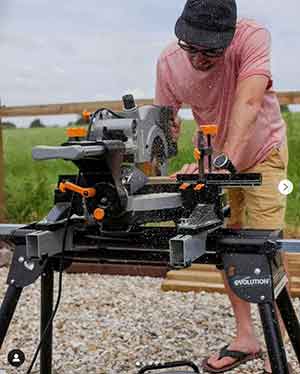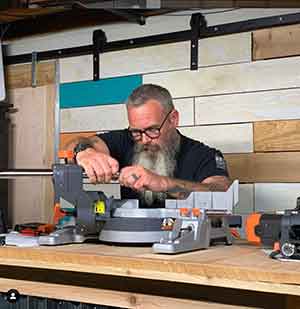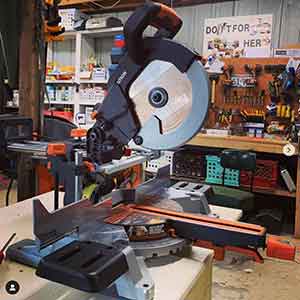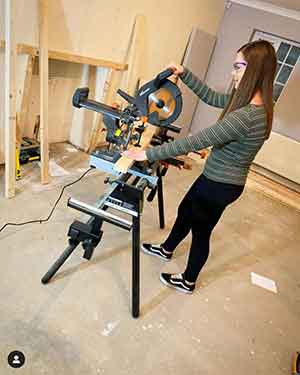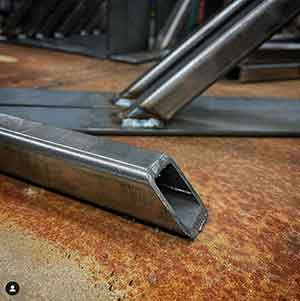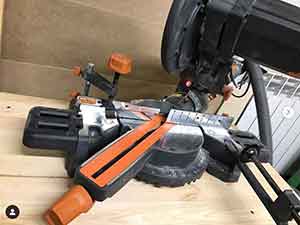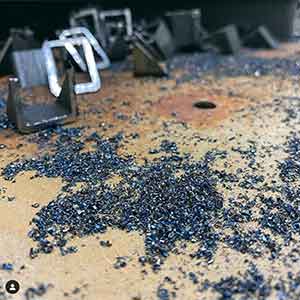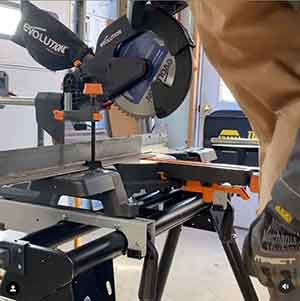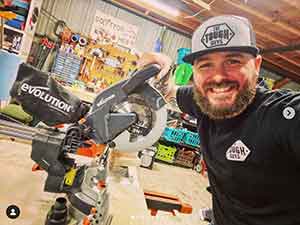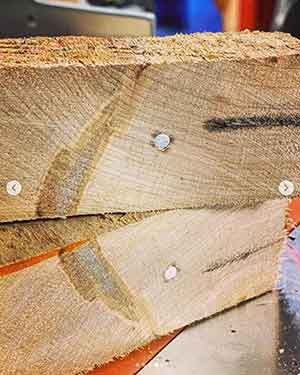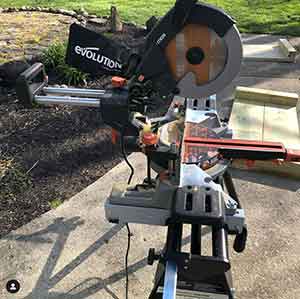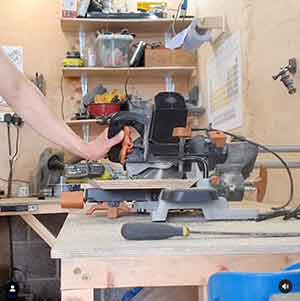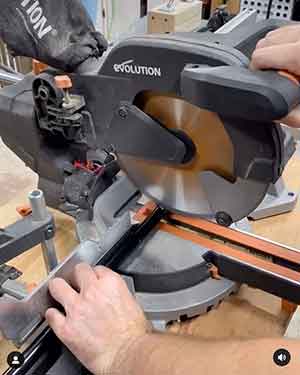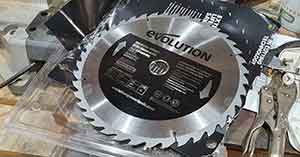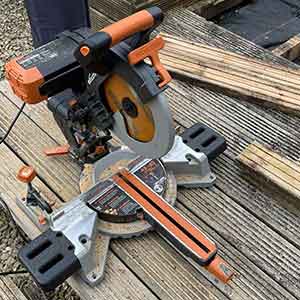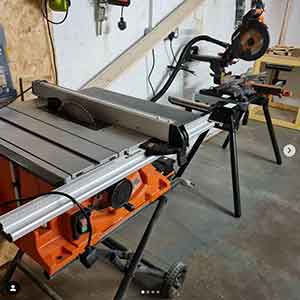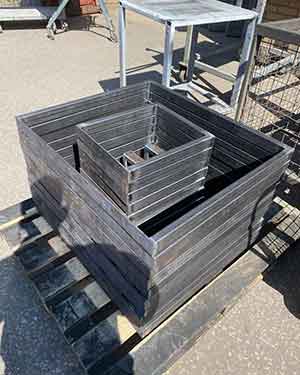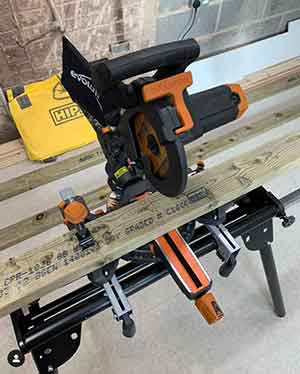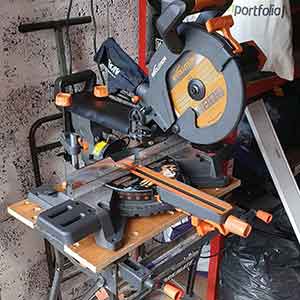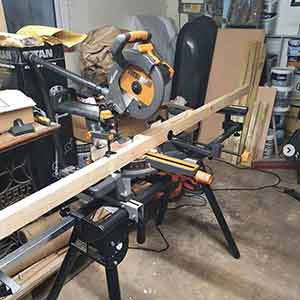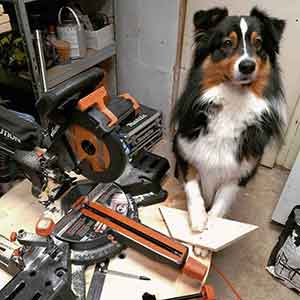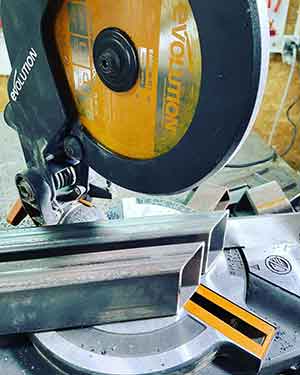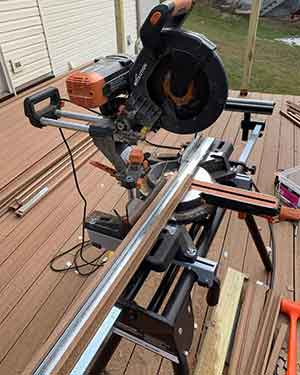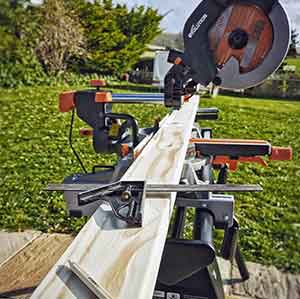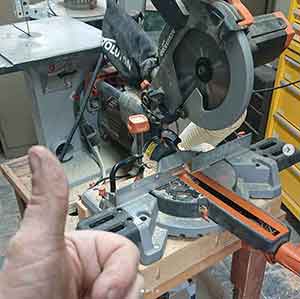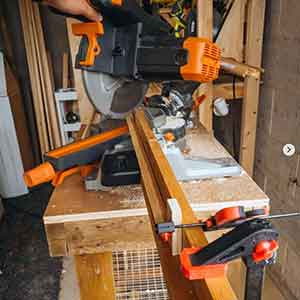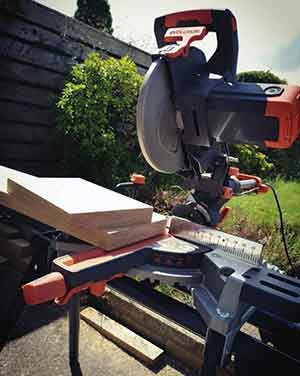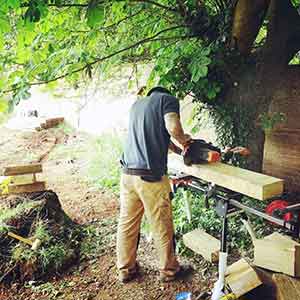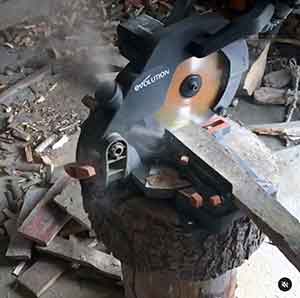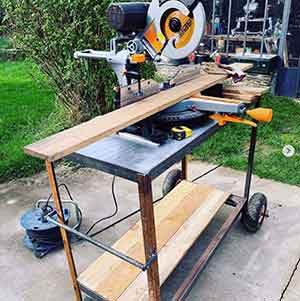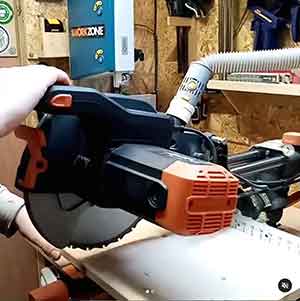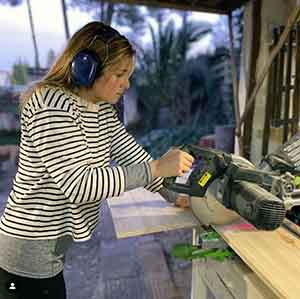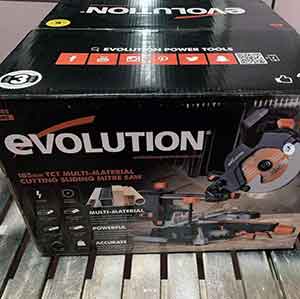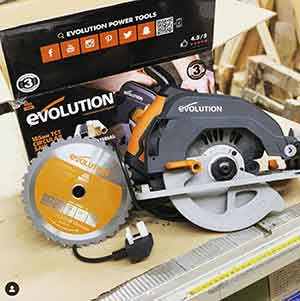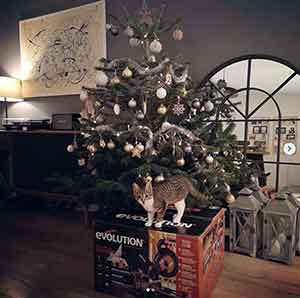 5% off your first order when you create an account.
Plus earn EVO Points to redeem discounts on your next purchase.
Get Started