FREE Next Day Delivery*Order before 4pm CST Mon-Fri.
*See delivery times for your area. Orders over $40.
Roll over image to zoom in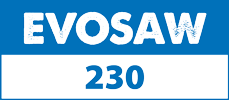 Video
The EVOSAW230 is robust and highly durable, typically a Steel blade will cut up to 262ft of 1/2 In. Steel plate.
Ideal for cutting Steel plate, box section, scaffolding, cladding and roofing.
Advanced performance; out performs normal cutting saws
When cutting Steel, it leaves an instantly workable finish, producing no heat, no burr and virtually no sparks.
0-45° bevel tilt enhances the versatility of the saw.
Includes a safety switch with overload protection and an auto-debris collection system, which collects chippings automatically.
Heavy-duty and extremely portable.
Features an easily adjustable depth of cut, plus a clear visibility panel to aid accurate cutting.
Cut Steel, Stainless Steel, Aluminum and Wood with the optional blades available!
Machine Spec

| | |
| --- | --- |
| Motor (120V 60Hz): | 15A |
| Speed No Load: | 2900 rpm |
| Max. Bevel (Left): | 45° |
Blade Spec

| | |
| --- | --- |
| Blade Dia.: | 9 In. |
| No. of Teeth: | 48 |
| Bore: | 1 In. |
| Kerf: | .078 In. |
Cutting Capacities

Max. Depth of Cut (0°):
3-1/4 In.
Max. Depth of Cut (45°):
2-1/8 In.
Mild Steel Plate
(Max. Thickness):
1/2 In.
Mild Steel Box Section
(Max. Wall Thickness):
1/4 In.
Items Included

48T Mild Steel Blade
Auxiliary Front Handle
Parallel Edge Guide
Wrench (Blade Change)
Carbon Brush Set
Carry Case
Batteries 'AAA'
Dimensions & Weights

Product Dimensions:
13 In. x 17 In. x 13 In.
Product Weight:
19 lbs
Noise Data
Sound Pressure Level LPA:
92,4dB(A)
K:3dB(A)
Sound Power Level LWA:
103,4dB(A)
K=3 dB(A)
FREE Delivery Time Zones
Order before 4pm CST Mon-Fri for same day dispatch.
Mon-Sat Delivery Times
We deliver on Saturdays! Orders placed at the weekend will be dispatched Monday. Closed on Thanksgiving.
The map above is a general representation of FedEx Ground®, domestic U.S. transit times. For specific transit information, refer to fedex.com.
Sunday Deliveries
We deliver on Sundays to most zipcodes. Contact FedEx for more detail.
The map above is a general representation of FedEx Ground®, domestic U.S. Sunday delivery areas. Please contact FedEx customer support to find out if your zipcode applies for Sunday delivery.
For more info see our shipping page.
Customers also purchased:
Reviews
Evolution Circular Saw Community
Share your pics and projects with #evolutionpowertools to be featured on our website. Follow and tag us on Instagram: @evolutionpowertools_usa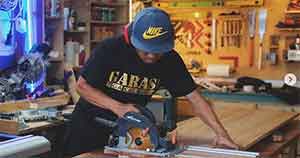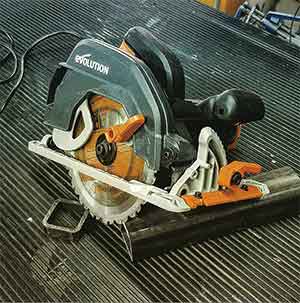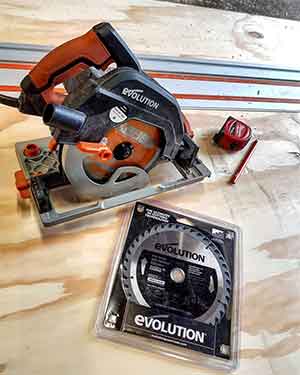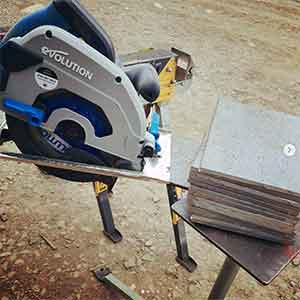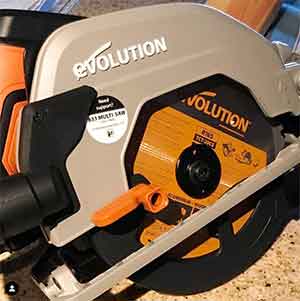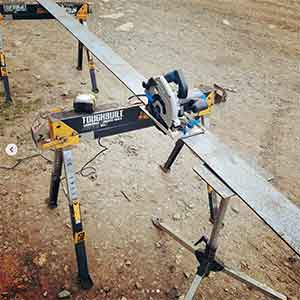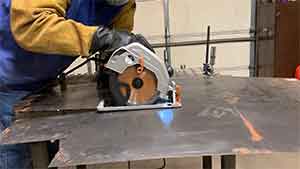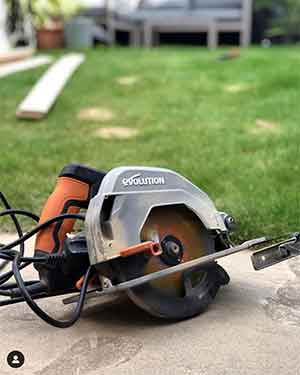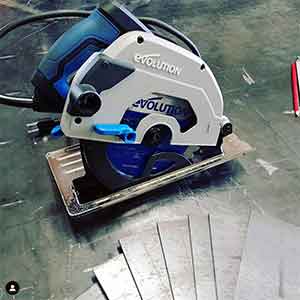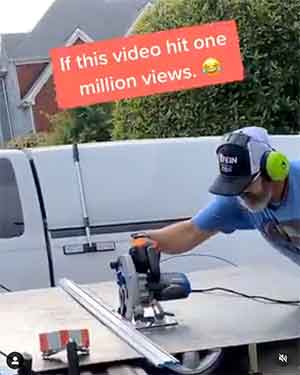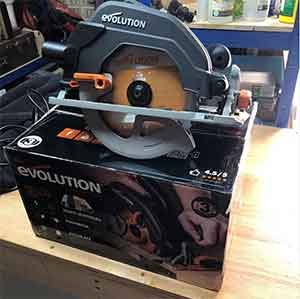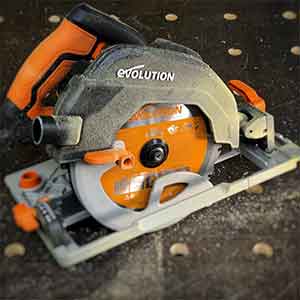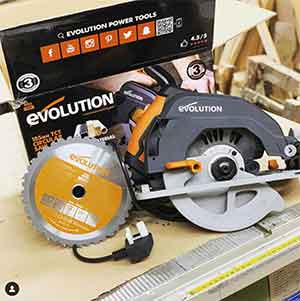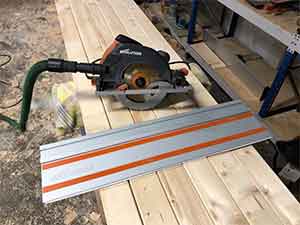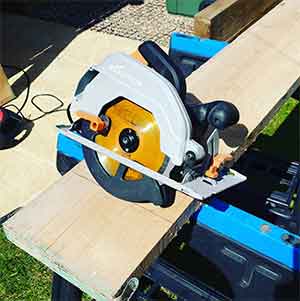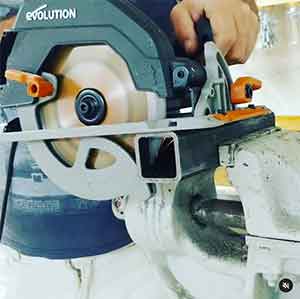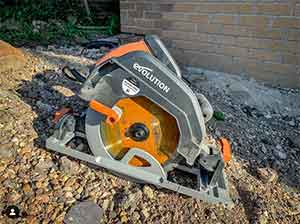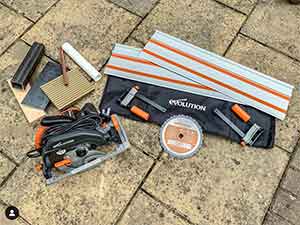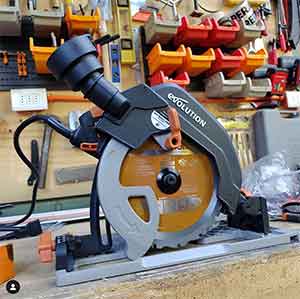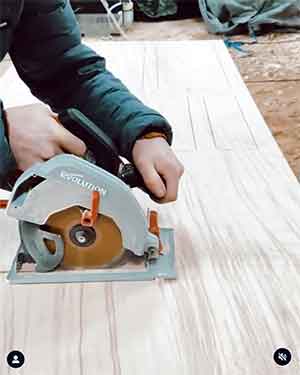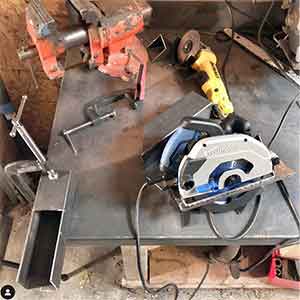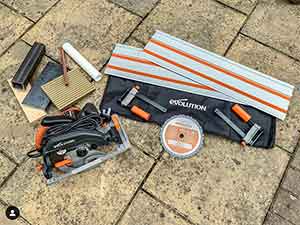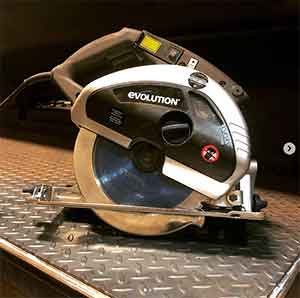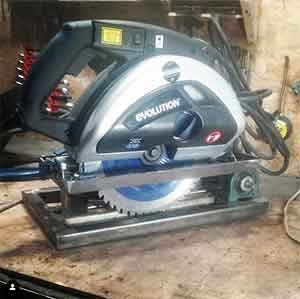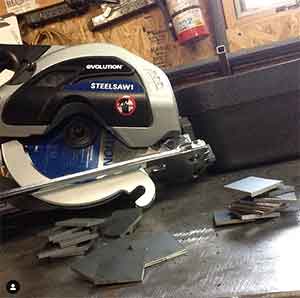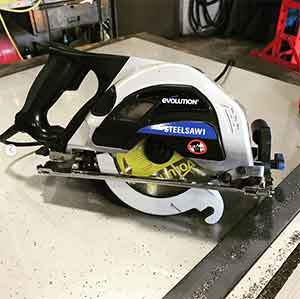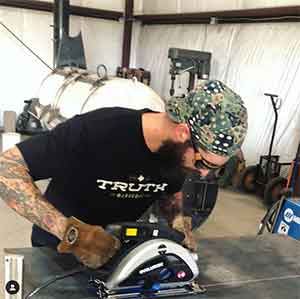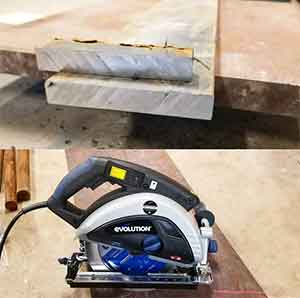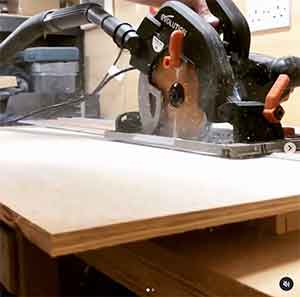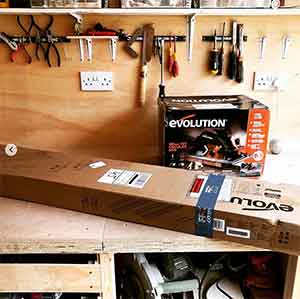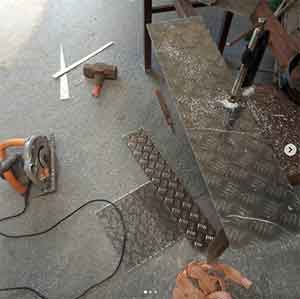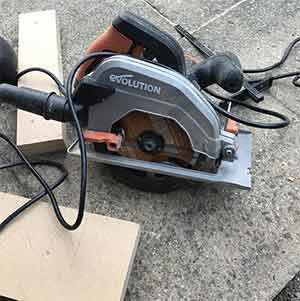 5% off your first order when you create an account.
Plus earn EVO Points to redeem discounts on your next purchase.
Get Started