The ideal circular saw for any trade or workshop. Featuring adjustable 2-1/2 inch cutting depth and 0˚ - 60˚ bevel tilt with 22.5° and 45° bevel detents. This saw has the power to perform - tested and trade rated to cut through a variety of materials with ease.
Multi-Material cutting technology. One saw, one blade, cuts all.*
Accurate cutting with adjustable 2-1/2 inch depth of cut - perfect for trench cutting.
Reliable, smooth square cutting every time in a variety of materials.
Powerful 15A hi-torque motor with an optimized gearbox and blade system.
0° - 60° bevel tilt with 22.5° and 45° bevel detents cuts angles accurately and easily.
LED Light channeled airflow and base indicators ensure optimum visibility of your cutting line.
Ergonomic, soft-grip handles provide maximum control, versatility, and precision.
Dust extraction port and adaptor included for vacuum compatibility.
Japanese Tungsten-Carbide-Tipped (TCT) 7-1/4 inch blade included.
3 Year limited warranty.
Machine Spec

| | |
| --- | --- |
| Motor (120V 60Hz): | 15 A |
| Speed No Load: | 3700 rpm |
| Max. Bevel (Left): | 60° |
| Circular Saw Base: | Cast Aluminum |
| Cable Length: | 13ft |
Blade Spec

| | |
| --- | --- |
| Blade Dia.: | 7-1/4" |
| No. of Teeth: | 16 |
| Arbor: | 25/32 in. |
| Kerf: | 0.066 in. |
Cutting Capacities

Max. Depth of Cut (0°):
2-1/2in.
Max. Depth of Cut (45°):
1-9/16in.
Max. Depth of Cut (60°):
1in.
Mild Steel Plate
(Max. Thickness):
1/4in.
Mild Steel Box Section
(Max. Wall Thickness):
1/4in.
Items Included

16T Multi-Material TCT Blade
Hex Key (Blade Change)
Parallel Edge Guide
Dust Port Adapter
Dust Hose Connector
LED Light
Dimensions & Weights
| | |
| --- | --- |
| Product Dimensions: | 10 x 15 x 10.5 In. |
| Packaging Dimensions: | 14.5 x 11 x 9 In. |
| Product Weight: | 10.8 lbs |
| Packaged Weight: | 13.2 lbs |
Cutting Applications
 

Wood
Hardwood & tanalized decking, MDF laminates, moldings, reclaimed wood with nails, scaffold boards & poles, stud-work.

 

Ferrous Metal
Mild Steel, angled, box section, square tube, metal stud drywalling, rebar, RSJs, plate (1/4 inch), unistrut.

 

Non-Ferrous Metal
Aluminum, armored cables, cable tray, copper, floor edgings, roof flashings, stair nosings.

 

Plastic
Electrical conduit, plastic pipes, plexiglass, rubber & reinforced hoses, (WPC) Wood Plastic Composites.

 

Not Recommended
Hardened high carbon, coated and stainless steel.
Note: Cutting galvanized steel may reduce blade life.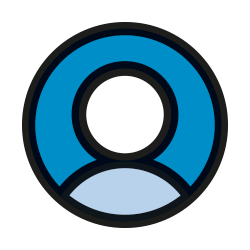 Plus! 10% off your first order.

3 Year Guarantee

Fast Deliveries

45 days to return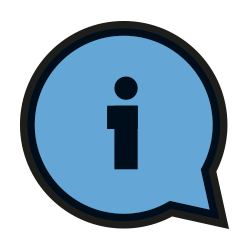 Open 8:30am-5pm CST Mon-Fri.
Call Toll Free: 866-EVO-TOOL

Fast & Secure Payments
Card, Paypal, Klarna + More
*Delivery 7 Days A Week (Click the Shipping tab below, or go to Fedex.com for more details on which areas are available for Sunday deliveries).
**Click & Collect available from our Headquarters in Davenport Iowa from 08:30 - 16:30 CST Mon-Fri excluding federal holdays.
***Please note: Discounts cannot be applied on bundle deals, subscription blades or items already on sale. Multiple discount codes cannot be used in the same order.
We are unable to ship to homes in: Canada, Puerto Rico, Guam, U.S. Virgin Islands, Northern Mariana Islands, American Samoa, and the United States Minor Outlying Islands.
California residents see PROP65 WARNINGS
10% off your first order when you create an account.
Plus earn EVO Points to redeem discounts on your next purchase. More info in the bottom left corner.