Want the best 10-inch miter saw on the market? The Evolution R255SMS+ is everything you asked for in a miter saw and more. Capable of cutting 4-inch posts, cornices, skirting and hardwoods such as oak, walnut, maple and more. The speed and power of the hi-torque motor and the configuration of the Evolution blade tooth design allow you to cut through a variety of materials with ease. Including wood with embedded nails. Every detail of this design has been considered and refined to deliver accuracy, power, and reliability.
Multi-Material cutting technology. One saw, one blade, cuts all.*
Accurate cutting with 11-3/4 inch sliding functionality, adjustable depth of cut and laser precision guidance.
Smooth, square, reliable cutting every time in a variety of materials. Cut mild steel with no heat, no burrs, and virtually no sparks.
Powerful 15A hi-torque, optimized gearbox, and blade system increase motor and blade life to cut through a variety of materials with ease.
Perform accurate Crosscuts, Miter cuts, Bevel cuts and Compound cuts with adjustable precision settings.
Cut to within +/- 0.5˚ with 0° - 45° bevel tilt and 50˚ - 50˚ miter angles with quick click miter stops at 0˚, 15, 22.5, 30, and 45˚ both left and right.
An impressive 11-3/4 x 3-9/16 inch max. crosscut capacity enables you to cut 4 x 4-inch posts.
Ambidextrous, ergonomic, horizontal trigger with comfortable grip = combat repetitive strain.
Compatible with Evolution's Mitre Saw Stand, giving you full control to cut accurate repeated lengths on wide and long materials with ease.
The Evolution 10 inch Diamond blade can also be fitted for cutting ceramic tiles and ornamental stone, (sold separately).
3 Year limited warranty.
+PLUS Features
Premium Japanese Tungsten-Carbide-Tipped (TCT) 10-inch blade included for long-life, multi-material cutting.
Quick-Release top clamp included for additional safety and faster adjustments.
Tall neck and fences for increase cut capacity and versatility when cutting materials stood upright such as skirting and cornices.
Laser-guided precision projects the cutting line on your workpiece for assisted straight-line cutting.
Cleaner and safer working environment with a dust collection bag and dust port adaptor for use with vacuum extraction.
Integrated carry handles - easy to carry and transport around the workplace.
13ft rubber power cable gives you the power and reaches you need to get the job done.
Machine Spec
| | |
| --- | --- |
| Motor (120V 60Hz): | 15 A |
| Speed No Load: | 2500 rpm |
| Max. Bevel (Left): | 0° - 45° |
| Max. Miter: | 50° - 50° |
| Cable Length: | 10 ft |
Blade Spec
| | |
| --- | --- |
| Blade Dia.: | 10 in. |
| No. of Teeth: | 28 |
| Bore: | 1 in. |
| Kerf: | 0-5/64 in. |
Cutting Capacities
Max. Cross Cut (0° x 0°):
11-3/4 x 3-9/16 in.
Max. Bevel Cut (0° x 45°):
8-1/4 x 3-9/16 in.
Max. Miter Cut (45° x 0°):
11-3/4 x 2 in.
Max. Compound Cut (45° x 45°):
8-1/4 x 2 in.
Mild Steel Plate
(Max. Thickness):
1/4 in.
Mild Steel Box Section
(Max. Wall Thickness):
1/8 in.
Items Included
| | |
| --- | --- |
| Machine Table Extensions | Double Ended Hex Key (M6 & M5) |
| Rotary Table And Neck | Cutting Head |
| Carriage Slides | Mitre Locking Knob |
| Mains Cable Guide/Clamp | Self Tapping Cap Screw |
| Socket Headed Screws | Cable Clamp Component |
| Laser Lens Cap | Double Ended Cable Clip |
| Carry Handle | Tall Fence |
| Dust Port Adaptor | Dust Collection Bag |
| 3pc Hold Down Clamp | 10 inch 28 Tooth Blade |
Dimensions & Weights
| | |
| --- | --- |
| Product Dimensions: | 14-3/16 x 27-3/4 x 28-47/64 in. |
| Packaging Dimensions: | 22-1⁄4 x 14-3⁄8 x 20-15⁄32 in. |
| Product Weight: | 33.7 lbs |
| Packaged Weight: | 39.2 lbs |
Noise Data
Sound Pressure Level LPA:
95,8 dB(A)
K=3 dB(A)
Sound Power Level LWA:
108,8 dB(A)
K=3 dB(A)
Cutting Applications
 

Wood
Hardwood & tanalized decking, MDF laminates, moldings, reclaimed wood with nails, scaffold boards & poles, stud-work.

 

Ferrous Metal
Mild Steel, angled, box section, square tube, metal stud drywalling, rebar, RSJs, plate (1/4 inch), unistrut.

 

Non-Ferrous Metal
Aluminum, armored cables, cable tray, copper, floor edgings, roof flashings, stair nosings.

 

Plastic
Electrical conduit, plastic pipes, plexiglass, rubber & reinforced hoses, (WPC) Wood Plastic Composites.

 

Not Recommended
Hardened high carbon, coated and stainless steel.
Note: Cutting galvanized steel may reduce blade life.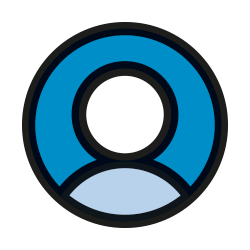 Plus! 10% off your first order.

3 Year Guarantee

Fast Deliveries

45 days to return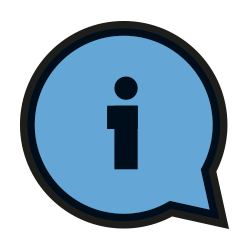 Open 8:30am-5pm CST Mon-Fri.
Call Toll Free: 866-EVO-TOOL

Fast & Secure Payments
Card, Paypal, Klarna + More
*Delivery 7 Days A Week (Click the Shipping tab below, or go to Fedex.com for more details on which areas are available for Sunday deliveries).
**Click & Collect available from our Headquarters in Davenport Iowa from 08:30 - 16:30 CST Mon-Fri excluding federal holdays.
***Please note: Discounts cannot be applied on bundle deals, subscription blades or items already on sale. Multiple discount codes cannot be used in the same order.
We are unable to ship to homes in: Canada, Puerto Rico, Guam, U.S. Virgin Islands, Northern Mariana Islands, American Samoa, and the United States Minor Outlying Islands.
California residents see PROP65 WARNINGS
10% off your first order when you create an account.
Plus earn EVO Points to redeem discounts on your next purchase. More info in the bottom left corner.